Finally. Once my very first indie game, A Tale of the Slime Kingdom, was released I could finally call myself a "real" game developer. Finishing a game is actually the hardest part of the whole development process. Therefore, the release was incredibly relieving.
After 12 months of work I published the game for free on itch.io. Admittedly, it didn't feel very satisfying to work for 12 months on something and earn 0€ through it. But I believe if I put any price tag on it, pretty much nobody would have played it at all. This way I at least had a few downloads and the feeling that somebody out there may had a great time playing my game. You shouldn't expect revenue from you first released indie game anyway.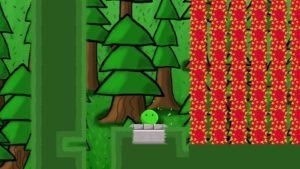 The development gave me something much more important than money. Experience and knowledge. I've learned tremendous amounts of things about game design, programming and game art over the last year. And with all the skills I learned I can now start development on my second game. Check out the video below if you're interested in the story how the idea for my next game was born.